World
Charles Michel no longer sleeps after 'chair incident' at Erdog …
[ad_1]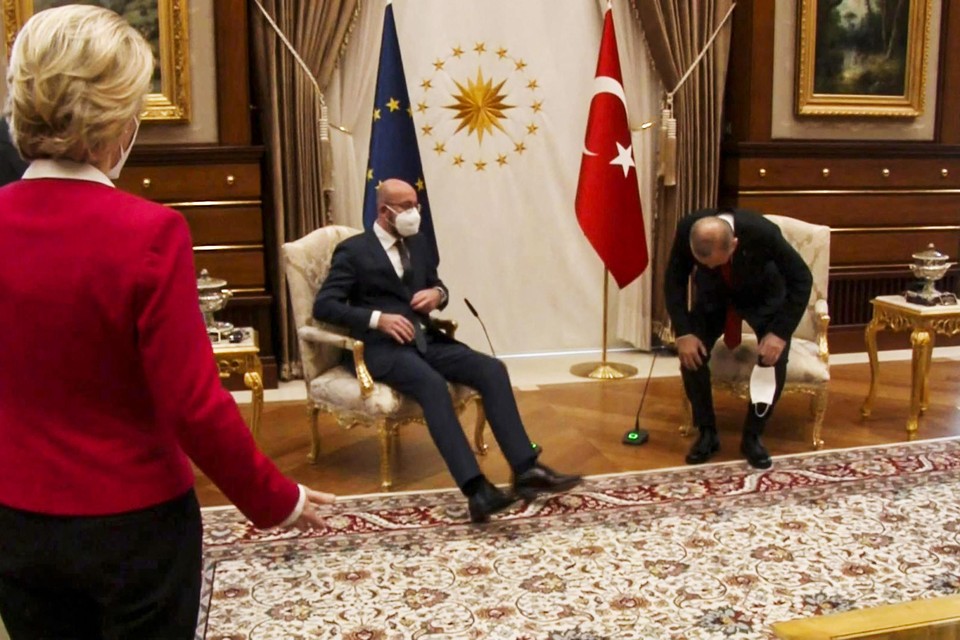 European Council President Charles Michel is no longer sleeping after the incident in the Turkish capital Ankara, during which European Commission President Ursula Von der Leyen was not offered a seat. "The film keeps running through my mind," he admits in an interview with European journalists, reports The time Saturday.
The incident has already cost him three sleepless nights and he has already watched 150 times the video that shows how Ursula Von der Leyen is not offered a seat by Turkish President Recep Tayyip Erdogan. He could, however, settle down in the chair next to the president, as if there were no problems at all.
Von der Leyen was forced to sit on the sofa. Remarkable, because Michel and Von der Leyen just came to talk about respect for human and women's rights.
In shock
Although Michel tried to defend himself on Wednesday with a message on Facebook, he now admits to be shocked by the images. "The seating arrangement was humiliating, which is very unfortunate. I haven't been sleeping well since the sofa incident. The film keeps running through my mind, "he admits.
Michel admits that he shares some of the responsibility, but that he should have offered his chair, he doesn't think so. "If I had stepped in to offer a chair, it might have come across as paternalistic."
According to Michel, the responsibility also lies partly with the Turkish protocol. Indeed, there would have been no exact information on how many seats were needed in the protocol services note. If the meeting had taken place in a different room, a third chair could have been added, says Michel.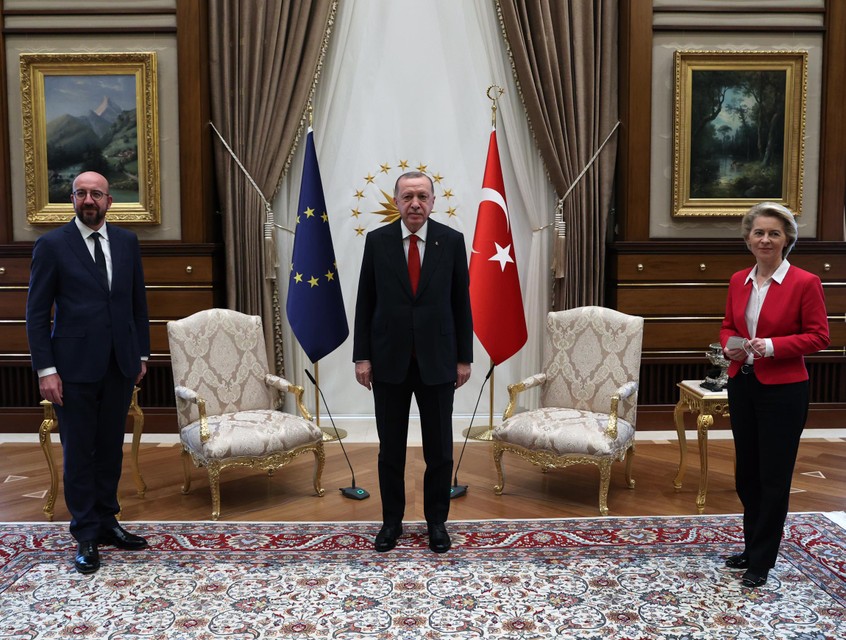 [ad_2]
Source link