World
Very early cockchafer appears in Wijnegem (Wijnegem)
[ad_1]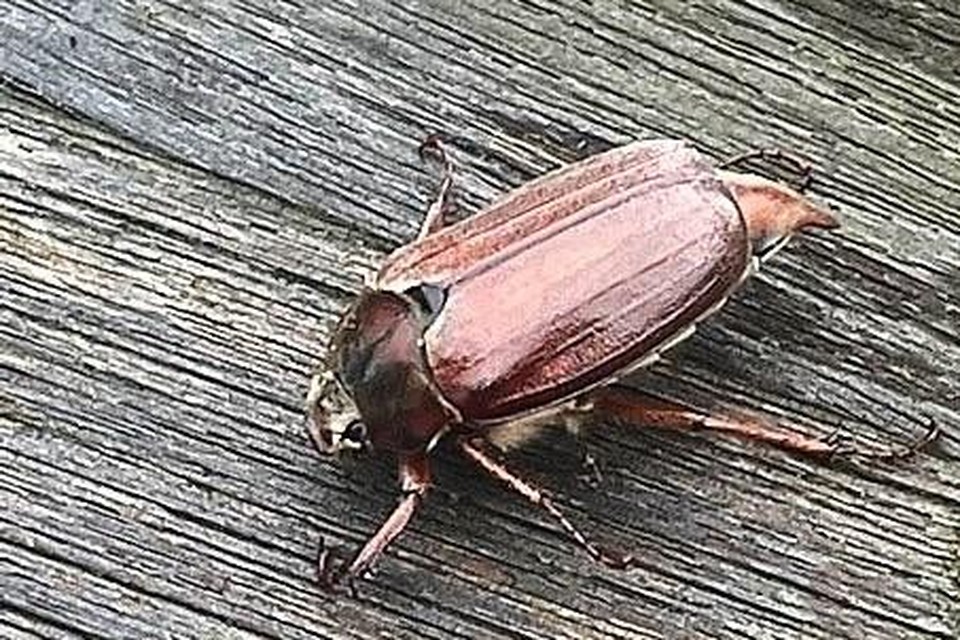 Wijnegem
–
Frank Schoonvliet found a very early cockchafer in his garden in Wijnegem on Saturday. "An observation in February is very exceptional," says Wim Verachtert of Natuurpunt, although he does not draw any major conclusions from it.
When Frank Schoonvliet, former manager of caterer Mélisse on the Turnhoutsebaan, stepped into his garden on Kasteellei on Saturday, his eye fell on a beetle. "I took it and put it on the garden table to study it better. It was indeed a May bug. We do live close to the park, but I've never seen one turn up this early. "
At Natuurpunt, butterfly expert Wim Verachtert from the study department confirms the unusual thing about the sighting. "It's not the very first, but the previous beetles were found underground. If it was just sitting on the grass, it is special.
Verachtert points out that most May beetles are currently still as larvae in the top layer of the soil, waiting until they usually do not surface until late April or early May after pupation to explore the world. Perhaps this man from Wijnegem also accidentally brought out 'his' beetle, whether or not during digging in the garden. "
According to Frank Schoonvliet, the cockchafer left his garden in Wijnegem shortly after it had been extensively admired. "It may have flown away, but it is still really cold for beetles to spread their wings with pleasure. I would certainly not rule out that it has been a tasty snack for a sparrow, blackbird or other garden bird or that it has retreated into the subsurface again. " (yes)


[ad_2]
Source link